Uktodaynews.com: The day has finally arrived when all eyes are will be glued to the much awaited sporting event this year and the grand opening ceremony of the 2012 London Olympic Games. The three hour event will be watched by more than a billion people across the world. The event begins on Friday July 27 at 7:30 p.m. ET and is scheduled to kick off at the Olympic Stadium in London, England.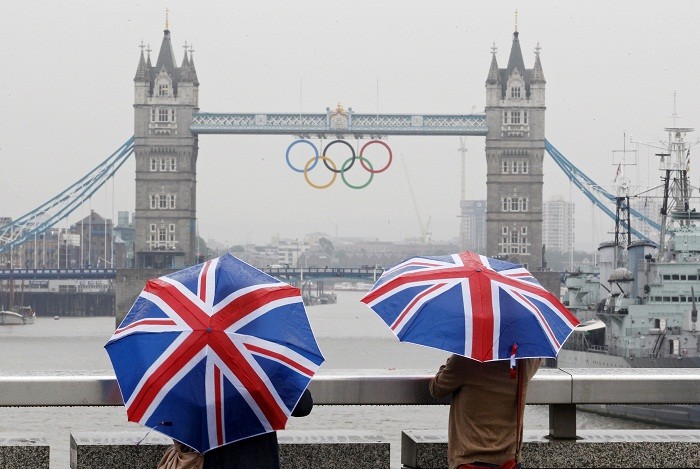 Photo Credit: Reuters
Hollywood film maker Danny Boyle has directed the event and it is expected to be watched by a live audience of more than 60,000 in the main stadium built in the run down area of London's East end and a global audience of more than a billion. Reports say that the spectators are urged in sing-a-longs which will help in creating a spectacular visual scene at an event and will set the tone for the mega sporting event.
Around 16,000 athletes from 204 countries will be joining in to share the thrill of victory and despair of defeat with 11 million visitors. Bois Johnson the Mayor of London said, "This is a very, very tense moment but so far I'm cautiously optimistic". The mayor added, "I'm just worried that I haven't got enough to worry about at the moment". But there were also a few hurdles as in the last few weeks the media has been covering that the security firm G4S could not provide enough security for the Olympic venues which means that thousands of extra soldiers were deployed at the minute.
In any case, Olympic fever is set to take on new heights as the competitive games begin. And in the true spirit of the games, internet giant Google has created a spectacular doodle to commemorate the 2012 London Olympics

Photo Credit: Google