Iftikar and Farzana, the parents convicted of honour killing their daughter Shafilea, were today on August 3, 2012 sent to jail for life. The Judge told the parents that they sought to keep their daughter in the "sealed cultural environment" of rural Pakistan rather than the modern Britain.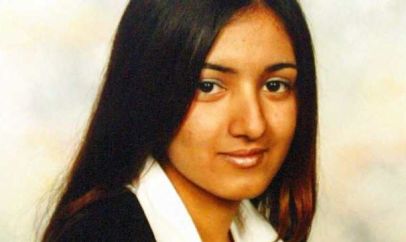 The judge at Chester Crown Court said that the parents had a fear of being shamed by the community which mattered more for them than their love for their daughter. 17 year old Shafila was suffocated at her home in Warrington , Cheshire in the year 2003 after her Pakistan born parents stuffed plastic bag in to her mouth in front other their other children.
The teenager was abused for three years and her plight was many times reported to the social service as she appeared in the school with cuts and bruises. Shafilea also repeatedly ran away from home but every time she returned to her parents.
The parents of the teenager were the immediate suspects but still it took nine years to bring the Ahmeds to justice. They were convicted only after Shafilea's sister who is now 22 years old gave evidence against her parents in court. The parents have been convicted for 25 years and the court said that forcing the girl to live in a sealed environment was cruel and destructive.