Taoufik Makhloufi thrown out of 2012 Games for not attempting
The International Association of Athletics Federation on August 6, 2012 said that the Algerian 1,500 meter medal contender Taoufik Makhloufi has been thrown out of the London Olympics for not trying in his 800 heat. An IAAF spokeswoman said that Makhloufi was forced to run in the two lap race after his team failed to withdraw him from it by Sunday's deadline.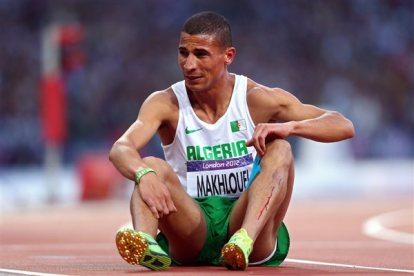 The 24 year old was well behind the field at the beginning of the back straight before stopping completely another 100 meters in to the race. The referee considered that he had not provide a bona fide effort and decided to exclude himself from participation.