London commuters face massive delay in to Euston Station
The rail journeys of many of the commuters on a busy route in to London were severely disrupted on August 20, 2012. Many of the trains coming in to the Euston station were delayed due to the derailment of the engineering train in the Bletchley area.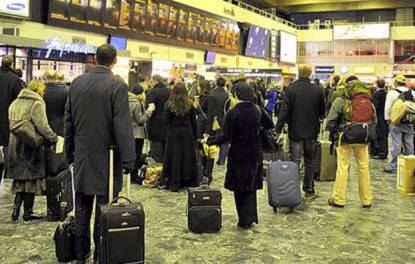 The disruption was also caused due to the overhead wire problems at the Queen's Park in north West London. Virgin Rail, which is the West Coast main line operator had to cancel some services Like the London Midland train company did. Meanwhile even the southern train company was unable to run services between Milton Keynes Central and Watford Junction.