After the circulation of the controversial nude pictures of Prince Harry on the Internet, in which he was found naked with another naked girl, Katrina Darling says that he should not be condemned for his naked acts. Darling is the stripper cousin of the Duchess of Cambridge Kate Middleton.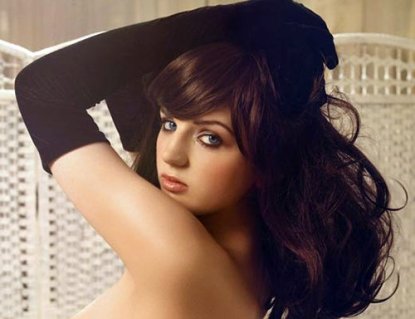 Only last year it was discovered ahead of the Royal Wedding that Darling was related to Middletons. The stripper cousin has come out in support of Harry saying that his behaviour was neither wrong nor sordid.
Darling said, 'After seeing the images of Prince Harry naked online I was shocked that the public were surprised that there is a young man having fun, partying and being comfortable with his body'. The 22 year old is the second cousin of Kate and the fact was only revealed to her y the reporters weeks before Kate and Price William got married.
Darling works as a burlesque dancer for years and when she discovered her Royal ties then she went on to create a new song and dance routines to mark the Jubilee called God Save The Queen. The strip dancer has also earned a six figure sum for posing on the cover of the adult magazine Playboy. Katrina says that she is comfortable with her nudity and added that Harry does not have to be ashamed of what he did.