English actor and comedian Russell Brand and Geri Haliwell started dating after they met at the Closing ceremony of the London Olympics. But now its seems like there is much more common between the two.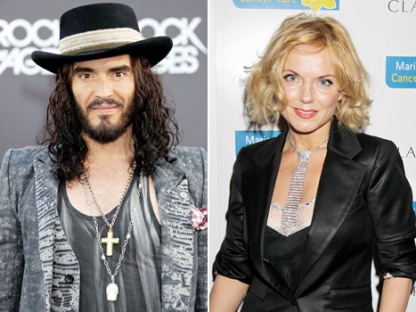 The newly formed couple has said that they have formed a close spiritual connection over their shared love of yoga. They have taken to practising a variety of body bending contortions together.
Close friends of the couple said that they have a spiritual connection through yoga and they practise the asana together. Reports have also said that Brand is known for his actions between the sheets but he is actually good at just sitting still in silence.
Something is there between the two which has acted as a bond for he and Geri as their relationship blossoms. The Spice Girls has released two yoga DVDs and the 37 year old comedian has met his ex girlfriend Isabella Brewster at a yoga class in Los Angeles. But it seems like they did not share the love of spiritual exercise did not seem to pan out too well. Russell and Geri performed together at the Closing ceremony and have been spotted on various dates together. Last weekend the two were seen at the Hampton Court Palace.