UKTodayNews.com: English actress and model Keira Knightly has been known for her thin frame and has often made headlines for her thin figure. Many times, the 'Bend it like Beckham' actress was also criticised for being too skinny and boyish. But in recent times Knightly has been worrying about her body size after there were rumors of her being pregnant.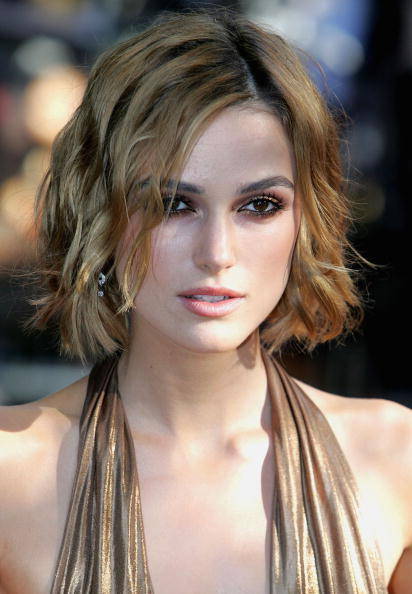 Photo Credit: Chris Jackson/Getty Images
The actress is engaged to the Klaxons star James Righton and has been constantly questioned if she is intending to start a family or of she is already expecting one. But in a recent interview with Magic 105.4 the actress admitted that she isn't prepared to have babies.
Keira said, "People keep trying to make me pregnant! I'm not ready for it. Yes I'd love to at some point but not this quick, stop trying to make me pregnant". The actress added, "I have been asked whether I am pregnant yet about four or five times. And I started thinking, 'Do I look like I'm pregnant … I'm a very thin girl, I am sure I don't look pregnant!' It's the ring on my finger!"
In an interview, Keira was also questioned on what she would prefer to wear, if she had to chose from a corset or the comfortable biker chick look. The actress replied that she would definitely want to be comfortable and would go for the biker chick look as corsets do not allow you to breathe.