The controversial strip search scanners at the airports will be scrapped after the devices did not get an approval from the European authorities. The experts have feared that the naked body scanners, which use the X Ray technology would emit harmful and cancer causing radiations to the body.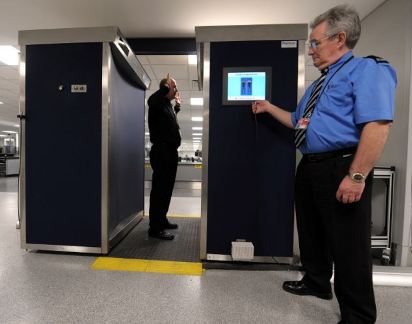 The X ray scanners were introduced to show up hidden explosives or weapons. The device displays a naked image of the body of the person being scanned and even the trials were being blocked.
But only the Manchester Airport which uses the machine, says that it could continue using the machine for another year. The machines were on trial since three years and have failed after the European Commission Chief did not give their approval for the full time use.
In a report in the month of May, the EC said that the bosses even declared the risk was close to zero and Manchester Airport expected the technology would be approved for permanent use. But the bosses have now said that they have to end the use of the devices as the Brussels legislation does not allow security trials to exceed three year period. The Manchester airport will have to scrap the machines by the end of next month.
Photo Credits: Daily Mail