Two terror suspects, a man and a woman, have been arrested at Heathrow Airport. Both individuals are aged 26 and were held at 08:30 pm on October 9, 2012, on the suspicion of travelling to Syria to support terrorists activities,  after they arrived from Egypt into the UK.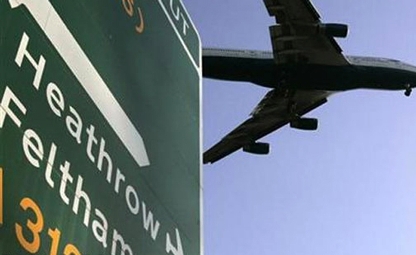 There is also a suspicion that of the couple is involved in the abduction of the photographer John Cantlie who worked for the Sunday Times and Dutchman Jereon Oerlemans.
Later Cantlie claimed that one of his captors said that he was a NHS doctor. The pair was arrested by counter terrorism officers on the suspicion of preparation, commission or instigation of acts of terrorism. They will remain in custody at the Central London Police station.
In recent times there have been concerns that the foreign nationals are travelling to Syria with an intent to support Jihadist movements. According to our sources, Cantlie also revealed that the doctor who had held him captive had a South London accent and used saline drips which had NHS logos on them. Cantalie mentioned that he had requested the doctor to help him by sending an SMS to his girlfriend telling her he was alive, but his request was met without favor.