British Prime Minister David Cameron has decided to clear the issue of the government's plan on energy. Cameron has promised legislation to ensure that customers get the lowest tariff on gas and electricity.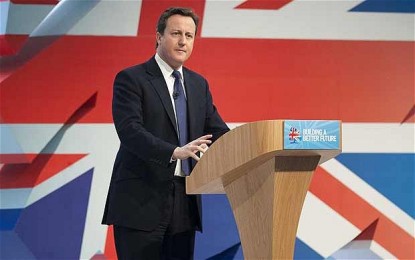 On October 17, 2012 the Prime Minister told MP's that firms will be forced to provide their lowest tariffs, which led to some confusion, as some companies were unaware of the decision and that it would be put into legislation. The energy department has also said that the details of the plan are yet to be worked out.
Labour raised allegations against the government of taking a U turn, and being in chaos. Caroline Flint, the shadow energy secretary said that it was a drastic mismanagement of the energy policy and this was probably the quickest change in British History.
Cameron, while arriving on an EU summit in Brussels said, "I want to be on the side of hard-pressed hard-working families who often struggle to pay energy bills." On October 18, 2012 Energy Minister John Hayes was summoned to the Commons to explain what Cameron had meant in his remarks. Hayes explained that the energy bill will help in the reformation of the energy market and also increase competition. The new bill is planned to be published next month.