Cheryl Cole concludes tour with friends and family
British singer Cheryl Cole invited friends and family to conclude her first solo tour. The singer ended her tour at her home town of Newcastle. Cole even got her boyfriend Tre Holloway to join her on stage at the Newcastle Arena and sung Happy Birthday to him.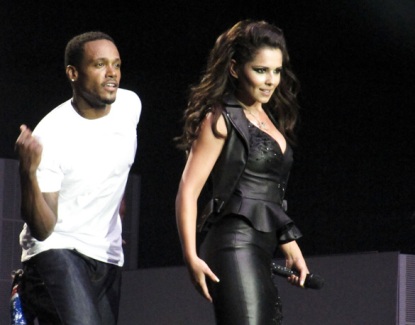 The fans got a good view as the couple stared into each others' eyes, and even danced in front of the crowd. Reports said that the 29 year old singer took 50 of her friends to a party after the gig which had people whom Cheryl cares most about. Cole was also seen on the dance floor with her tour DJ – DJ Dubz, who played plenty of Rihanna songs as well.