Former England cricket player Andrew Flintoff is set to take on the world of boxing, after losing 30 lbs on a diet of steak, chicken and fish and training with former world champion Barry McGuigan and his son Shane. Ever since retiring from cricket, the former all-rounder has rowed with John Bishop for charity, cycled from Athens to London and even been in Africa shooting a wildlife film.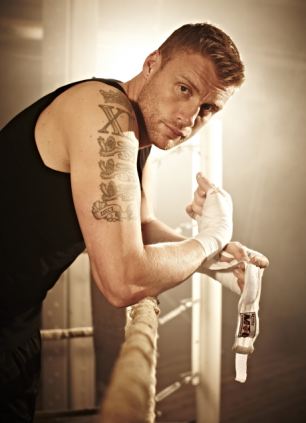 The 34-year-old sportsman will have a fight on his hands if his boxing license is granted by the British Boxing Board of Control. Robert Smith, who is the secretary of the board has tried to keep peoples' expectations under control by saying that they don't expect Flintoff to be the next Sugar Ray Leonard, although he did say that Freddie was fit and has been trained well by McGuigan.
Flintoff retired from cricket at the age of 31 due to recurring injuries. In the past he has made headlines for being overweight and for his antics while consuming too much alcohol. However, getting into a boxing ring will be probably the most serious thing the ex-cricketer will be undertaking, with his first fight set to be a few days before his 35th birthday.
Flintoff said that he has been training hard and is looking forward to his birthday after the fight, especially since he has been training hard and is on a diet. He has not made it clear as of now whether his boxing career will progress beyond the single fight.