Jerome Kerviel, who was a trader with Societe Generale has failed to appeal successfully against a three year prison sentence in Paris, France. He had been convicted in 2010 for forgery, breach of trust and unauthorized computer use, which cost the bank $6.5 billion in the year 2008. In addition to the three year sentence, he was to serve another two years suspended sentence.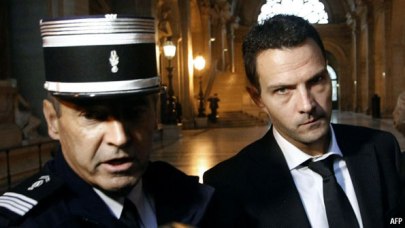 Kerviel maintained that his bosses were aware of what he was doing while he was at the bank, however the appeals court upheld the ruling against him. The court went on to state that Jerome was the sole 'creator, inventor and user' of a fraudulent computer system that caused damages to the bank. Kerviel will have to pay back the losses incurred by the Societe Generale, even though they have said that they do not want full payment.
The ex-traders lawyers said that they might consider a second appeal and that despite all the evidence put forward, they could not dissuade the court. He went on to say that they have failed in their task to defend Kerviel against what they termed as a 'lamentable injustice'.
Societe Generale has been fined to the tune of $ 4 million by French regulators, for not having proper risk control systems in place. Kerviel has also been banned from trading for life.