Google's Nexus 7 Android tablet's 32 GB model will be launched on October 30, 2012 in the UK. Retailer 'Currys' and 'PC world' said that the device will be priced at £ 200. When asked when it would be getting the device in stock, the retailer said that the 32 GB version of the 7 inch tablet will be launched in-store and online for £199.99 on Tuesday. The question was asked after the 16 GB Nexus 7 device price was dropped on the online store.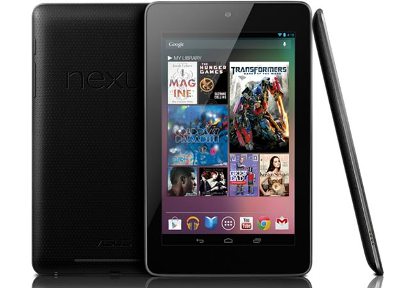 The new launch has also indicated that the search engine will completely pull out its 8 GB version from the market, and offer the 16 GB version for a similar price of £170, so as to make way for the larger 32 GB version.
The reports have surfaced on the same day that Google was supposed to hold an event in New York, where it was expected to announce its new line of Nexus smartphones and tablets. The event was delayed due to hurricane Sandy, which is blowing towards the city. The event was scheduled to be held at 9 am, and the search engine company said in a statement that they are cancelling Monday's event in New York, and will announce their future plans soon.