The ministry of defense for Britain have said that two British soldiers have been shot dead at a checkpoint in Afghanistan. The soldiers were shot by a man wearing a police uniform. The ministry also said that the soldiers were from the 1st Battalion – The Royal Gurkha Rifles.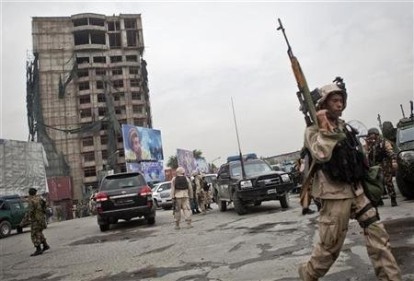 The families of the soldiers have been informed that the soldiers were killed in Nahr–e Saraj in Helmand province in southern Afghanistan on October 30, 2012. Maj Laurence Roche the spokesperson for Task Force in Helmand said, "I am saddened to report the deaths of two soldiers from 1st Battalion, The Royal Gurkha Rifles, who were shot and killed by a man wearing an Afghan police uniform at a checkpoint in the Nahr-e Saraj district of Helmand province."
The spokesperson added that the loss of these soldiers is a huge blow to the Royal Gurkha Rifles, and for everyone serving in Task Force Helmand. After the killings, the local police said that the gunman have sought refuge with the Taliban. Out of the 45 British personnel killed in Afghanistan this year, at least 11 have been killed by locals.
According to the initial review into the deaths, it has been revealed that the killings were not caused by friendly fire.