English model Kate Moss, in a rare interview, revealed how distressed she was when she was forced to pose topless at the age of 16. Moss, while talking to Vanity Fair Magazine, said that when she was in her teens she suffered a nervous breakdown during a Calvin Klein campaign.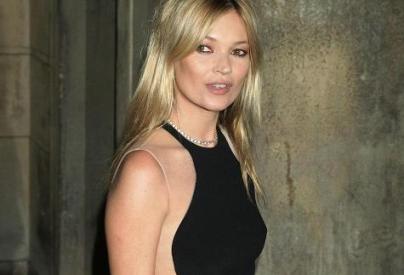 Now that she is 38 years old, she spoke about the pressures she was under, and how for many years she did not have anyone to take care of her.
The supermodel talked about how comfortable she was, when she was working on a shoot for style magazine 'The Face' with photographer Corinne Day, a shoot which helped her inch towards fame. Moss said, "I see a 16-year-old now, and to ask her to take her clothes off would feel really weird".
The model revealed that at that time, she was told that if she did not do it (take off her clothes) then she would not be booked again. Moss said that she would go into the toilet and cry, and then come out and do the shoot.
The model went on to say that she had never felt comfortable about being topless on set, and also that she had suffered nervous breakdowns when she was 17 or 18 years old, when she worked with Marky Mark and Herb Ritts.