UKTodayNews.com: Netherlands-based model Bodine Koehler Pena was crowned Miss Puerto Rico 2012 at the 58th edition of the Miss Universe Puerto Rico beauty pageant, which took place at the Centro de Bellas Artes de Santure in San Juan, Puerto Rico on November 7, 2011. Peria will be representing Puerto Rico at the 2012 Miss Universe Beauty Pageant which will be held at Las Vegas in December 2012 and is one of the top contestants to win the crown.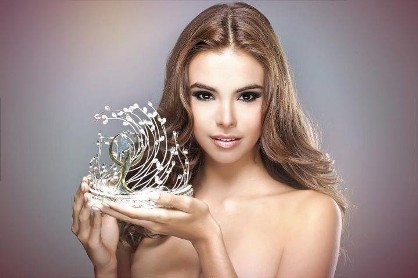 Koehler was crowned Miss Universe Puerto Rico 2012 by Miss Puerto Rico 2011 Viviana Ortiz. The 19-year-old model is a ballet dancer, a professional pianist and has also won the Best Figure Award, Payless Best Catwalk Award and the JCPenney Style Award.
Koehler is also one of the most well known top models in the island. The model has represented Rio Grande Municipality at the Miss Puerto Rico 2012 contest and went on to win it. Bodine also won the La Batalla del Bikini competition, which gave her an instant spot on the list of semi finalists in the final competition.
Koehler is of Dutch and Dominican Republic descent, she was born in Netherlands and moved to Puerto Rico when she was 10 years old. The young model is now all set to compete with other beauties from around the world at the major Miss Universe competition. With her experience and confidence, this stunning Miss Universe 2012 contestant is a top favorite at the Miss Universe 2012 pageant and all eyes are on her. Could she be the next Miss Universe winner?