The director general of the British Broadcasting Corporation (BBC) had resigned recently, after taking the blame for airing false information in regards to child sex abuse, directed at a former politician. Chris Patten, who is the BBC Trust Chairman, said that the public will need renewed confidence in the corporation if they are to keep rivals at bay.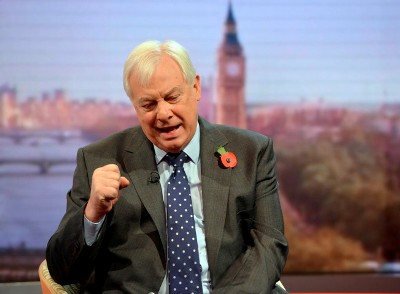 Rupert Murdoch is one of the first names to come to mind, when thinking of possible competitors to the BBC. His media empire is knocking on the doors of the publicly funded corporation and could take advantage of the turmoil that the present situation has created.
Patten, who was once a senior figure in David Cameron's Conservative Party, said that the BBC would need to undergo a 'radical structural overhaul'. He went on to say that the BBC survives on the basis of the people's trust and once that is gone, the BBC cannot exist.
On Saturday November 10, 2012, George Entwistle resigned from the post of Director General at the BBC, taking one year's salary worth 450,000 pounds as a pay-off deal, following misleading child sex abuse allegations against a politician.
The BBC is respected around the world and is one of the most well known broadcasting networks, having extensive online operations as well as 22,000 staff at 8 national TV channels. It is also celebrating its 90th anniversary.