English singer and song writer Robbie Williams recently admitted that he has a huge ego. The confession came while the singer was giving an interview with his friend James Corden.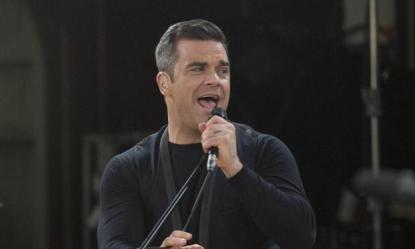 Williams also said that he thinks that he has got what it takes to be a national treasure. During the interview the singer said, "'I have a gigantic ego and need to be at the top of the pile and be doing amazingly well; also at the same time I'm just pleased to be anywhere."
The singer also shared how he felt when his former band mates from boy-band Take That (TT) reformed and came back to the music world in the year 2006. Robbie said, "The TT stuff was all happening whilst I was all going, 'I want nothing to do with anything. I want to go and get on a couch and I want to have honey Dijon crisps and I want to watch reality TV and do nothing forever'."
The 'Old Before I Die' singer also said that he was gobsmacked in the manner in which everything was progressing, as he started to realize that people really liked TT. Robbie then made up with the band and rejoined them in the year 2010, but he has to have his solo project going on at the same time.