Microsoft to open retails stores in UK by 2013
US software giant Microsoft said that it plans to open its second wave of retail stores in Europe. The company is at present in talks with landlords in the UK about potential locations for the new stores.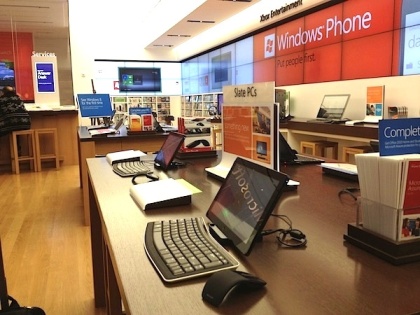 The new plan has been unveiled following the success of a retail branding model invented by Apple. Unlike Apple stores which just sell the iPhones and iPads, Microsoft retail stores have an added complication. They will also sell devices which are developed by separate firms and run Windows Phone and Windows 8 software. An example of such devices are the Nokia Lumia 920 and the HTC Windows Phone 8X. A store in Times Square, New York is dedicated wholly to the Surface tablet and makes no mention of other manufacturers.