Popular Hollywood hacker Christopher Chaney was recently sentenced to ten years of imprisonment. The accused is responsible for illegally breaking into online accounts of more than 50 celebrities; a list which includes some A-list stars like Scarlett Johansson, Mila Kunis and Christina Aguilera.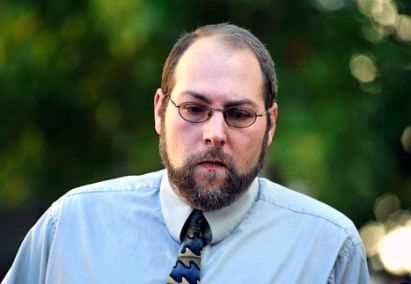 Chaney has leaked many private pictures on the internet of celebrities for over a year from 2010-2011. The hacker was sentenced by US-based judge S. James Otero, after he heard a tearful statement from Johansson in a video tape which said, "I have been truly humiliated and embarrassed. I find Christopher Chaney's actions to be perverted and reprehensible."
The hacker had leaked many nude pictures of Johansson which were originally meant for her then-husband Ryan Reynolds in the month of March 2011. The hearing on December 17, 2012, revealed that Chaney had also targeted two non-celebrity women whom he knew. The hacker had even emailed a nude picture of a woman to her own father.
The women revealed to the court that their lives have been damaged by the actions of the hacker. Chaney has been under custody since March, 2012 and earlier pleaded guilty to nine felony counts which included wiretapping and unauthorized access to a PC.