December 20, 1812 marked the day that The Brother Grimm published their first installment of fairy tales that looked like they were going to be lost forever. These tales were part of Germany's cultural history and the duo wanted to preserve this with the help of their publication.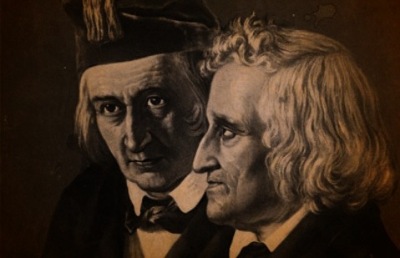 Germany was a torn country at the start of the 19th century, which greatly troubled Wilhelm and Jacob Grimm. They wanted a united Germany that was free of power struggles, militancy and political turmoil. This led them to try and collect as much information as they could about their traditions and myths, thereby leading to legendary publications such as 'Germany Mythology', 'German Grammar' and 'The German Dictionary'.
The brothers were never given the recognition they deserved early on in their lives and they even had to take charge of their families at a very young age as their father had died before they were even teens.
The passion for German culture prevailed throughout the brother's lives, as they made an early start with 'Old Danish Heroic Lays, Ballads and Folktales' and 'About Old German Master Singing' by Wilhelm and Jacob respectively.
It is said that the brothers were volatile characters who challenged their contemporaries in a never ending search for German culture. However, it was this grit and determination that led them to become legends, known throughout the world.