The Consumer Electronics Show (CES) being held between January 8, 2013 and January 11, 2013 in Las Vegas, USA has showcased some of the best of modern technology. There have been a multitude of new releases and announcements so far. Day 3 at the event saw two very interesting devices in the form of a bendable phone by Samsung called the Youm and Panasonic's Toughpad tablets.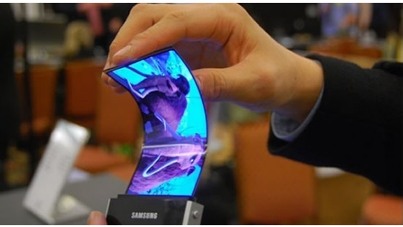 Samsung has been at the forefront of innovation for a while now and with its various phones and tablets this tech manufacturer knows how to play the game. The latest release by Samsung is called the Youm and it is a phone with a bendable display screen. The Youm is still a prototype and does not have every single feature that a modern smartphone has, rather it is more of a bendable display device in its present state.
Samsung says that the device will not break even when it has been dropped and it will change its form depending on how people use it. The device is said to be made of a type of plastic rather than glass and was demoed by the Senior VP of the company's San Jose Display Lab – Brian Berkeley.
Panasonic also launched its Toughpad tablets which come in two models, one with a 10-inch screen (Toughpad FZ-G1) and another with a 7-inch display (Toughpad JT-B1). Interestingly the company has two different operating systems running on the different models, with the FZ-G1 running Windows 8 and the JT-B1 running Android Ice Cream Sandwich. Both models have the standard tablet hardware installed.