Sir Elton John, the legendary British singer has been blessed with a baby boy via a surrogate mother on January 11, 2013. The singer and his partner David Furnish said they were ecstatic at the news and that they have always longed for children. The couple now has two sons, both by surrogate arrangement.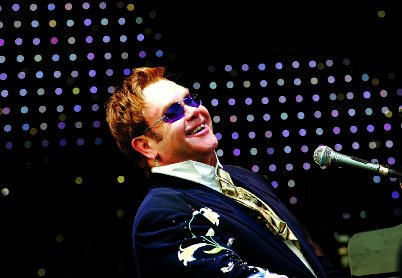 Sir Elton John's second son was born Elijah Joseph Daniel Furnish-John in Los Angeles USA, weighing 8 lbs and 4 oz. Elijah will join his brother Zachary as yet another star child in the world of music and show-business. The newborn's parents were excited and said that their family was now complete in the most perfect way. Going on to say that they were finding it difficult to express how happy they were.
The 'Sacrifice' singer had earlier said that it would be difficult for Zachary to grow up as a single child of a star parent and that David and himself would like to extend their family soon. The star was wise in understanding that Zachary would be singled out in school, with other children saying that he did not have a mother and this was another reason the 'Can You Feel the Love Tonight' singer wanted another child.
Sir Elton John is still performing at the age of 65 and is scheduled to play in South America in February 2013.