If even Bruce Wayne would have been present at the auctions for the first of six Batmobiles that were produced for the 1960's ABC Batman TV series, the price sticker would have come as a shock to the millionaire. The car designed by the legendary Hollywood car maker George Barris, fetched a humongous sum of USD 4.6 million dollars in the bidding that took place at the Barrett Jackson house.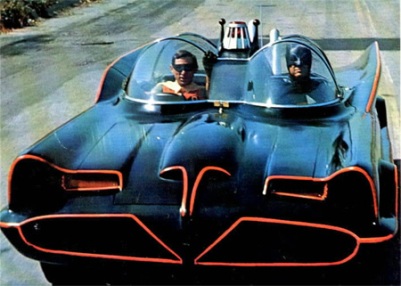 Businessman and car collector Rick Champagne picked up the car with his winning bid that tied for the record of the highest price ever fetched for a movie car at an auction. This car was the Aston Martin DB5 driven by James Bond, played by Sean Connery in Goldfinger. Champagne, who plans to keep his new prized possession in his living room, has been a regular visitor of the Barrett Jackson auctions for the last fifteen years.
Barris had customised the Batmobile in a mere 15 days, using a 1955 Ford Futura concept model, which was purchased at USD 1 and the entire car was completed within USD 15,000. The legendary car contains Batman gadgets like the Batphone and the Oil Squirter.
The precious car is also road legal, which is great for Champagne, who grew up watching the Batman show. He can now live the childhood dream of many youngsters that would do anything to have a seat in the car which was driven by the Dark Knight himself.