Britain has been gripped by the fear of the country falling into a 'triple-dip' recession. This is after figures from the last quarter of 2012 brought to light the fact that the economy has shrunk by 0.3 percent. It is also possible that Chancellor George Osborne may have to switch to Plan B for the economy in his March 2013 Budget if the country intends on boosting growth.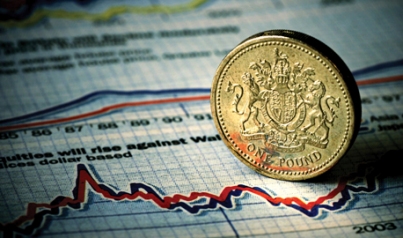 The statistics from the Office for National Statistics (ONS) have cast a gloomy aura over the country as the figures from the previous quarter were far worse than what was expected. Although construction was up by 0.3 percent in the last quarter of 2012, manufacturing dropped by 1.5 percent and services did not register any gains.
The chief economist at the ONS Joe Grice said that there was no growth in 2012, with the economy sitting flat throughout 2012. If the UK registers another setback in the first three months of 2013, the country will be plunged into its 3rd recession in 5 years.
The governor of the Bank of England and the Chancellor had earlier echoed concerns for the economy and said that it would be a difficult road ahead as the country recovers from an insipid year. This predicted slump has now become reality even though there was some hope after the Olympics brought a lot of foreign visitors to British shores.