Hilary Mantel has won the Costa Book Award for her bestselling novel Bringing Up the Bodies. With this feat, she has become the first author to have won the Man Booker Prize and Costa Book Award in the same year.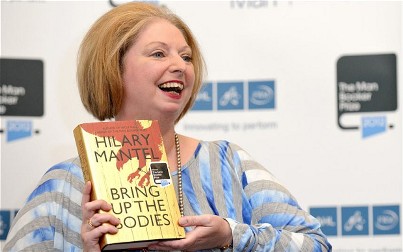 The writer of the Wolf Hall, who is already a Walter Scott and double Booker prize winner, created this new record on the night of December 29, 2013, for the second installment of her trilogy. The story revolves around Thomas Cromwell and his fleeting affections, ranging from Anne Boleyn to Jane Seymour. The novel is set in the period under the reign of King Henry VIII.
There had been a lot of criticism directed towards Mantel receiving the award, but the judges unanimously decided that the number of prizes she has won in the past should not be a deciding factor for this award. As a result, she was declared the overall winner of the prize worth 30,000 pounds, beating an all-female shortlist of five.
The jury panel was chaired by the Woman's Hour presenter Dame Jenny Murray and also included actress Jenny Agutter, author Wendy Heldon and broadcaster Katie Derham.
The other four authors who represented different categories of popular literature in the final shortlist were newcomer Francesca Segal for The Innocents, Sally Gardner for her children's book Maggot Moon, Mary and Bryan Talbot for their graphic novel Dotter of her Father's Eyes and Kathleen Jamie won the poetry award for The Overhaul.