Captain Phil Harris of the "Deadliest Catch" Show died from a stroke on Tuesday 9th February 2010. He was 53.
Phil Harris was reportedly unwell and was hospitalized for the past two weeks. Since he looked like he was much better, he got discharged from the hospital and sent back home only to die of a stroke.
His family and friends mourn the loss of this great person. Phil's sons are deeply pained by the loss of their dad who they called a fighter.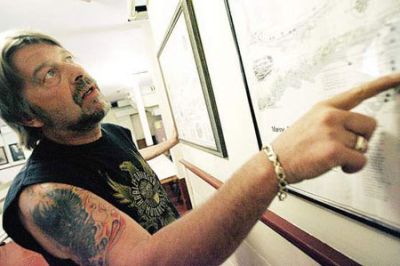 Captain Phil Harris' two sons thought of him very highly and said that it was tough to face the death of their dad since he was such an inspiration to them
His sons Jake and Josh thanked all for their condolences and prayers.
Phil Harris' Funeral Details: The details will be out soon. Check back here for more updates
Phil Harris was the holder of Cornelia Marie and was a fisherman for nearly 32 yrs. His business will now be taken over by his sons.