London will be one hot city this summer as Live Nation Entertainment has confirmed that the two biggest names in pop and hip hop music, Justin Timberlake and Jay-Z, will headline the London's Wireless Festival. Timberlake is set to perform on Friday, July 12, 2013 and Jay-Z is set to perform a day later, on July 13, 2013.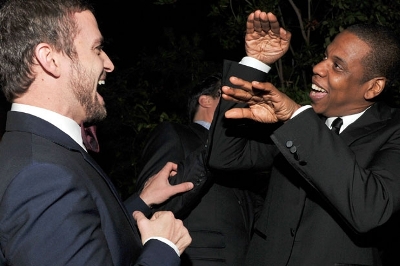 The two-day event will have other famous acts, including John Legend, Frank Ocean, Rita Ora and Snoop Dog, but one thing is certain, all eyes will be on Justin and Jay-Z. The duo has a good reason to show off, they just released their highly-anticipated single 'Suit & Tie' and Timberlake has a new album, his first after a 7-year break. This album will hit shelves on March 18, 2013.
The show will mark Jay-Z's only European performance in 2013 and Justin's only British festival appearance. The festival will be held in the Olympic Park and Stadium Complex, which is taking on a new role, now that the Olympics are long over.
The complex is designed in such a way that it can easily be transformed into a place for both entertainment and work. The year 2013 will be the Wireless Festival's 9th consecutive year, but the first hosted in the Olympic Park.