Aerosmith frontman Steven Tyler opened up in a new interview which aired on Sunday, February 24, 2013 on Australia's '60 Minutes' TV show. The 'Crazy' singer confessed to spending between 5 and 6 million dollars on cocaine during the course of his career.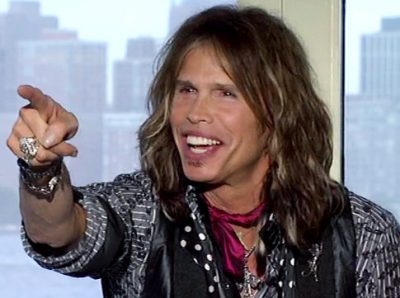 This was not the first time the 'Fly Away From Here' singer has spoken about his drug addiction, however, this time he gave a more realistic outlook on his experiences, at least when it comes to finances.
The famous rock star, one half of the 'Toxic Twins', claims to have spent millions of dollars on cocaine over the years, but noted that it was still a considerably lower sum than the 20 million dollars he estimated in his 2011 memoir 'Does the Noise in My Head Bother You?'.
Candidly admitting he 'snorted half of Peru', Tyler claimed that his habit did not really matter to anyone. He is now clean from drugs and alcohol for more than 20 years, with only a short trip to rehab in 2009, involving his painkiller addiction.Tyler is about to be inducted into the Songwriters Hall of Fame along with his 'Toxic Twin' Joe Perry. When asked how he feels about the 'Toxic Twins' nickname, Tyler said that they still were and can still be toxic, but instead of doing drugs, they are fighting and playing music toxically.