One of the deadliest hot air balloon crashes in decades took 19 lives on Tuesday morning, February 26, 2013, in Egypt. As one of the balloons was preparing to land, at around 300 meters above the ground, a gas explosion pierced the air, causing fire and crashing the balloon near the ancient town of Luxor.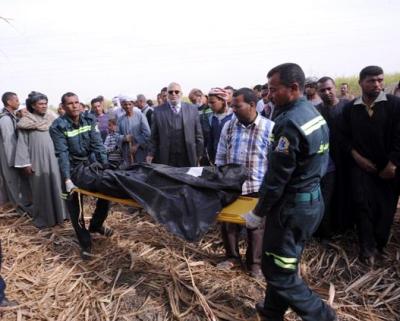 Although there was some initial confusion with the exact number of victims (some news agencies reported 18 and others 19), it has been confirmed by the Egyptian officials that 19 is the final number of people killed. Tourists, mostly from Europe and Asia and one British resident from Egypt died. The British Foreign Ministry issued a statement saying that one other British national is in a stable condition.
Several witnesses close to the site of the crash confirmed they heard a loud explosion and saw lots of smoke. Passengers attempted to save themselves by jumping out of the balloon from the height of about a seven-storey building and the deaths were caused by injuries sustained in the fall and burns. The pilot managed to survive the crash by jumping from the basket, when it was 10-15 metres above the ground. Following the tragedy, the governor of Luxor, Ezzat Saad, ordered all companies dealing with air balloons to stop the flights until a full investigation takes place.