Scottish actor James McAvoy, star of 'X Men: First Class' and 'Atonement', has received rave reviews from both critics and peers for his performance in the modern take of 'Macbeth'.. Shakespeare's most famous tragedy is set in a war-torn Scotland  and has been directed by Jamie Lloyd. It had its opening night on Friday, February 22, 2013 and attracted many famous theater-goers.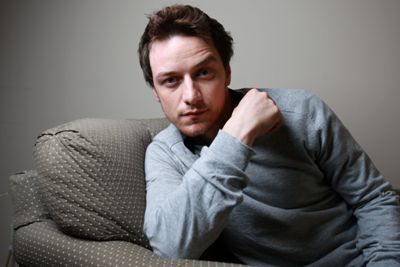 McAvoy's wife Anne-Marie Duff was there to support her husband in his triumphant take as the doomed Celtic king. The play also stars comedian Stephen Merchant, 'Downtown Abbey' star Hugh Bonneville and 'Prometheus' star Rafe Spall, who along with the rest of the audience, gave James a standing ovation as the curtain fell and praised the actor when speaking to the press afterwards.
McAvoy was last on stage in 2009, when he starred in 'Three Days of Rain', also directed by Lloyd. A comeback was highly-anticipated, for both the actor and his fans, whom he treated to an impressive and very moving  performance.The play is scheduled to run until April 27, 2013, with most of the tickets already sold out. This is not surprising, as word of the actor's magnificent performance is already doing the rounds.