The Los Angeles County Museum of Art (LACMA) has once again proposed for merger with the Museum of Contemporary Art in Los Angeles (MOCA). The MOCA has been battered with criticism in recent months, for defections of board members and precarious finances.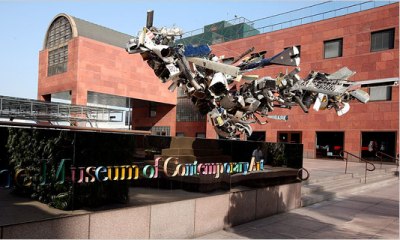 The idea of merging the two museums is not new. In 2008, the proposal first came up before philanthropist Eli Broad extended help worth $30 million to bail out the ailing museum. According to the Los Angeles Times, LACMA has agreed to raise $ 100 million for the combined museum as a condition of completing the deal.
LACMA's director Michael Govan has pointed out that the union of the two institutions would be of great educational benefit for the city, because of the increase in access for students to world class art. Education had always been a priority of LACMA and 80% of the school it serves are near MOCA. The combined art collection would also create a synergy and complement each other.
However, LACMA is not the only suitor who is trying to woo MOCA. The University of Southern California is also highly interested in acquiring the museum. It is unclear how the contemporary art museum will react to these proposals. The museum did not give any official comment about the entire merger proposition.