An Olympic luger Nodar Kumaritashvili reportedly crashed and died barely a few hours before the start of the Winter Olympics today. The 21 year old died after the sled he was riding skidded off the track and threw him into an unpadded steel pole at nearly 90 mph!
Nodar Kumaritashvili is from the Republic of Georgia and sources say that he was training for the luge competition when the unfortunate crash took place.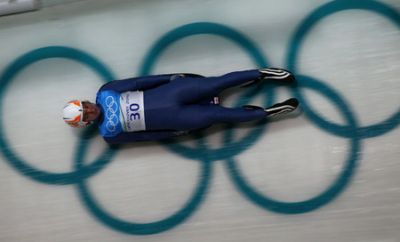 According to records of the speed monitor on the track, it was found out that Kumaritashvili's speed was 144.3 kilometers per hour at the time of the luge accident
The 2010 Winter Olympic Games began today at Vancouver with almost 55, 000 people attending the major event.
However, sources say that this is not the first crash at the Vancouver Olympics, since just a few hours before Kumaritashvili dies, gold-medal favorite Armin Zoeggeler of Italy crashed but saved himself after he slid on his back down. He got up and walked away.
There have been a few other incidents at the track and this time the Olympic Committee will be looking into the track.