The 'never give up' attitude helped Arsenal to edge past their north London rivals Tottenham, in order to clinch the all-important fourth spot in the Barclays Premier league, which ensured their entry into Champions League, according to reports published on May 20, 2013.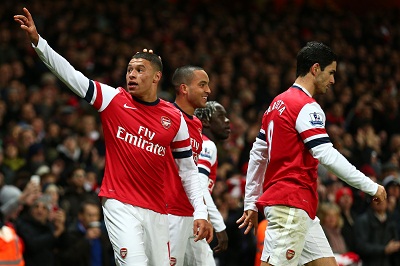 It all came down to the last day of the season, when winning was a must for both teams. Both Arsenal and Tottenham did go on to win their respective encounters. However, while one team rejoiced in securing a spot in Europe's elite club competition next season, the other team felt pretty disappointed.
Completely contrasting sights could be seen while, on one side, Arsenal fans celebrated their team's victory at St. James Park, Tottenham fans felt disappointed once again, being so close to grabbing the all-important fourth spot. However, that didn't stop the fans from showing genuine warmth for the coach and appreciation for their players.
This was the 16th consecutive time that Arsenal qualified for the UEFA Champions League under coach Arsene Wenger. It is the only bright achievement for Arsenal, in what turns out to be an unforgettable season otherwise, as the team was seen losing to League Two club Bradford City in the quarterfinal of the Capital One cup, as well as against Blackburn Rovers in FA Cup.