According to reports published on May 29, 2013, Mark Hughes is all set to take over as a manager of Stoke City for the upcoming season. Mark Hughes, who coached Queens Park Rangers last season, would take charge of Stoke City team on Wednesday, May 29, 2013. The club also assured Hughes that he will be provided with funds to sign new talents for the club, although it would be a considerably lower amount than what QPR provided.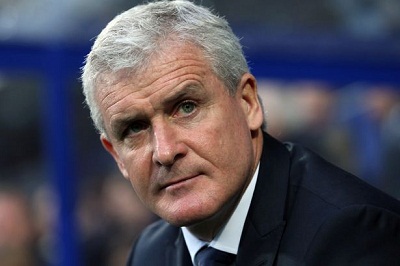 The 49-year-old Hughes is set to agree on a 12-month rolling contract, according to reports. Hughes received some harsh criticism during his tenure with Queens Park Rangers, for spending huge amounts of money buying players in the transfer window. Stoke, on the other hand, will not only ask Mark to sign players within their allotted budget, but also choose those players who have good resale value.
Peter Coates, the chairman of Stoke City is hopeful about the fact that the new coach will help to improve Stokes' record in the transfer market, which saw four of their most expensive signings in the transfer window last season left out of the final XI to cool their heels on the bench.
Mark Hughes will work closely alongside Mark Cartwright in an attempt to improve home-grown talent who can represent the club in the future.