After a prolonged battle with breast cancer, Irish singer and actress Bernie Nolan died at the age of 52. The former lead singer of The Nolans was diagnosed in 2010 and subsequently went through chemotherapy and mastectomy. The singer then received an all clear in 2012, but months later the disease returned and spread to her brain, lungs, liver and bones.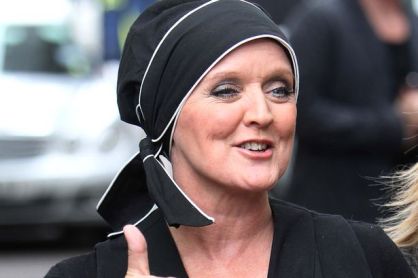 In recent times, Nolan was best-known for her acting roles in 'The Bill' and Channel 4's soap 'Brookside'. The spokesperson for the family said, "Bernie passed away peacefully this morning with all of her family around her. The entire family are devastated to have lost beloved Bernie, a wonderful wife, adoring mother and loving sister, she is irreplaceable." Nolan turned to acting after being on the music scene for 20 years and leading the original six-strong Irish girl group The Nolans.
In 1994, she left the group and took to the stage, performing in productions including 'Blood Brothers' in London's West End. Later, the singer moved towards TV, as she played the role of a hairdresser Diane Murray in 'Brookside' from 2002 and joined ITV's police drama 'The Bill' in 2003.
In 1996, she married Steve Doneathy and has one daughter, Erin.