The highest mountain in Japan – Mount Fuji – now has 4G coverage. On July 11, 2013, an LTE network went live and will provide download speeds of up to 75 Mbps on its peak, mountain trails and rest huts. The largest mobile operator of Japan, NTT DoCoMo will be providing access to its subscribers, which will be a part of its 'Xi' service.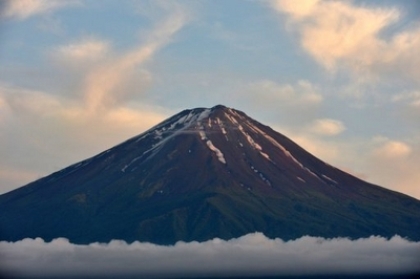 NTT DoCoMo said that it will be providing the service from Thursday, July 11, 2013 until the end of August 2013. The latest service will help to correspond with the Mount Fuji's busy climbing season. In 2013, a record number of tourists is expected to turn up as Mount Fuji has now been named as a World Heritage site by Unesco.
For a long time, it has been a trend to climb the mountain late at night and reach the peak for the sunrise. Moreover, climbers have added the practice of beaming photos to their friends, as well as family directly from the peak.
Since 1999, Mount Fuji has had a mobile network and received a 3G upgrade in 2005. The telecom company operates six cell towers to provide coverage on the mountain. The mountain also has electricity, as well as restaurants and mountain huts.