French hotel group Accor said that it will provide free Wi-Fi in about 194 Accor hotels in the UK and Ireland. The internet access will be covering 59 ibis hotels, 31 Novotels and 76 Mercure hotels. Guests will be able to access internet in bedrooms, meeting rooms, as well as in all public areas.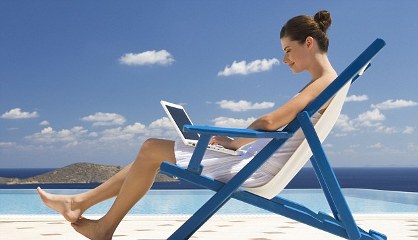 Many properties will also be offering fiber optic Wi-Fi in order to guarantee the best service possible. The latest move will be taken by the hotel giant as demand for free and high quality Wi-Fi has increased in recent times, as usage of connected devices such as tablets went up. The recent initiative has also been taken after the industry highlighted the significance of free Wi-Fi for hotel guests.
These days, free Wi-Fi throughout hotels is one of the most important factors for business travelers when they are deciding where to stay. Business people specifically give preference to places where they will get Wi-Fi connectivity, as it is essential for them to be connected.
Thomas Dubaere, Accor UK and Ireland managing director said that free Wi-Fi has become mandatory at coffee houses and bars, but in the past with hotel groups it can vary from property to property.
Photo Credits: Daily Mail