A critical report from the UK regulator has stated that train passengers are facing unnecessary delays as Network Rail is not doing its job properly. The Office of Rail Regulation (ORR) stated that the infrastructure company was slipping behind on maintenance and had not taken necessary measures to prepare for the bad weather.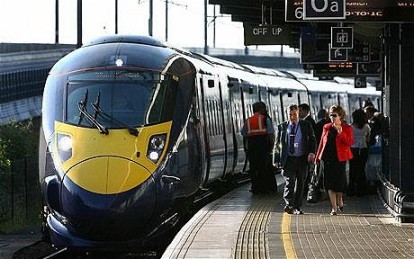 This news comes as commuters face more above-inflation fare rises in 2014. Network Rail said that train performance was still at historically high levels but accepted the notion that it could improve. Norman Baker, the Rail Minister while talking to the BBC Radio 4's Today program said that Network Rail was providing upgrades and new infrastructure well.
However, the day-to-day maintenance has been disregarded by the network. The report was discussed by Baker when he met Network Rail's boss on September 11, 2013, as well as the company representatives on September 12, 2013. Network Rail is in charge of the transport system's infrastructure, which includes tracks and signals. On the railways, drainage is a major issue as heavy rain can cause havoc and can trigger mudslides with signal problems which delay trains.
The ORR also claimed that the company did not know enough about the condition of its own track, bridges and signals.
Photo Credits: Telegraph