A study conducted in the UK of nearly 4,500 patients showed that a shorter course of radiotherapy is just as effective and safe as the longer treatment. Researchers found that the three-week course is just as effective as the five-week treatment and will reduce side effects for patients who are being treated, even though women will have to receive bigger doses.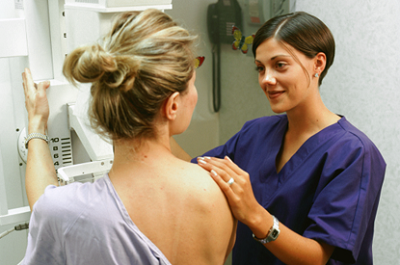 The research found that – 10 years after treatment – women who had received 15 doses of radiotherapy during a three-week course were doing equally well as those who had received 25 doses during a five-week course. The study leader, Professor John Yarnold – who works as a professor of clinical oncology at the Institute of Cancer Research – said, "These 10-year results reassure us that three weeks of radiotherapy is as good as the five weeks still used in many countries, with less damage to nearby healthy tissue, as well as being more convenient for women – shorter waiting lists and fewer hospital visits – and cheaper for health services."
It was also found that women on a shorter course of radiotherapy were just as likely to have witnessed their cancer return ten years after the first treatment than those whose treatment lasted for five weeks, but the former had less damage to their healthy breast tissue.
While the NHS intended to include a three-week treatment as standard policy in 2008, not all hospitals acted accordingly, however, Yarnold stated that the latest findings should encourage doctors to switch from a five-week course.
Photo Credits: FDA