As the Muslim hardliners of Indonesia continue to protest, an all-Muslim beauty pageant – World Muslimah – has crowned its winner for 2013. Obabiyi Aishah Ajibola of Nigeria was crowned winner of the 2013 Muslim pageant on September 18, 2013, at the third edition of the pageant which was held in Jakarta.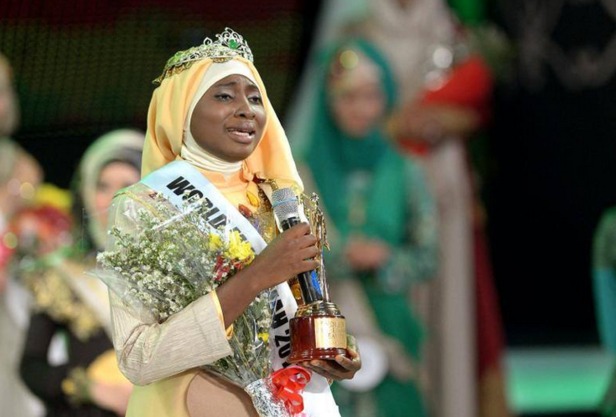 Obabiyi Aishah Ajibola won a prize money of $2,200, along with trips to Mecca and India. The World Muslimah beauty pageant was established by the World Muslimah Foundation in 2011 and is organized only for Muslim women. The pageant also has a goal to strengthen self-development of Muslim women.
The Muslim beauty pageant saw women wearing headscarves and walking the runway as they were dressed from head to toe in colorful burqa-styled gowns. The contest featured 20 contestants from Indonesia, Bangladesh, Nigeria, Malaysia, Brunei Darussalam and Iran and it was being broadcast live from Jakarta.
For a long time, the city of Jakarta was facing strong protests against the Miss World pageant. The protests started ever since Indonesia was announced as the host country of the pageant for 2013. Due to strong protests, the contest had to be moved to Bali, even though it was previously scheduled to be held in Jakarta.
Photo Credits: iEntry