The competition in the Android tablet market is increasing, as the UK retail chain giant Argos announced that it is releasing its new device, called MyTablet. The retailer has ventured into the very competitive budget tablet market, with the help of its low-end gadget, priced at £99 and produced under its Bush home electronics brand.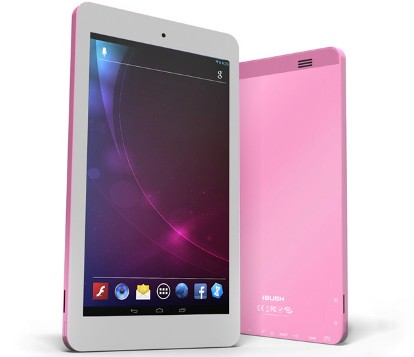 The tablet will become available on October 16, 2013 and is set to face tough competition from other 7-inch tablets currently on the market, including Google's Nexus 7, Amazon's Kindle Fire and Tesco's Hudl.
However, when compared to Tesco's Hudl which was recently released, MyTablet provides much lower specifications and a lower resolution screen. It also offers half of the storage, reduced battery life and a less powerful processor than its competitor. The new device is available in pink and silver colors and also provides complete access to the Google Play store and can run any of the usual Android apps.
MyTablet will feature a series of free Android apps, including BBC iPlayer, Angry Birds and an e-reader app. During the first half of 2013, almost 6 million tablets were sold in the UK and the demand is expected to increase during the upcoming Christmas season. The latest device will target people who would not ordinarily think of buying a tablet and it offers plenty of features for the buyer's money.
Photo Credits: Mobile ENT