In order to change the poor breastfeeding figures in the UK, the National Health Service has started paying mothers with shopping vouchers if they agreed to breastfeed for six months. However, the Deputy Prime Minister Nick Clegg on November 14, 2013 said that the scheme to give vouchers to new mothers will not be rolled out across the country.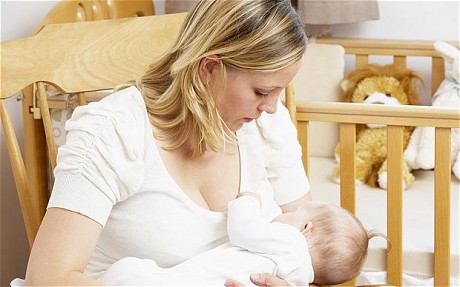 Earlier, in a pilot study in Sheffield, it was decided that new mothers were going to receive £200 in shopping vouchers if they breastfeed their babies for six months. However, Clegg clarified that it is not going to become a government policy to pay women to breastfeed babies.
The recent move has been taken in order to increase the breastfeeding rates in an area where it is very low and is was also suggested that if it was successful, then it would be rolled out in other parts of the nation as well.
Clegg said, 'We're not going to start paying people for that. But I do want to do everything we can in Government to change the environment such that all women who want to breastfeed feel that they are supported and that they are free to do so". The Deputy Prime Minister went on to say that women who cannot or do not want to breastfeed are free to take their choice.
Photo Credits: Telegraph