The latest floods in the UK have destroyed or damaged houses of many citizens of the country. Due to the current situation, insurance companies have been called to Downing Street to inform Ministers on what measures they are taking in order to help flood-hit householders as quickly as possible.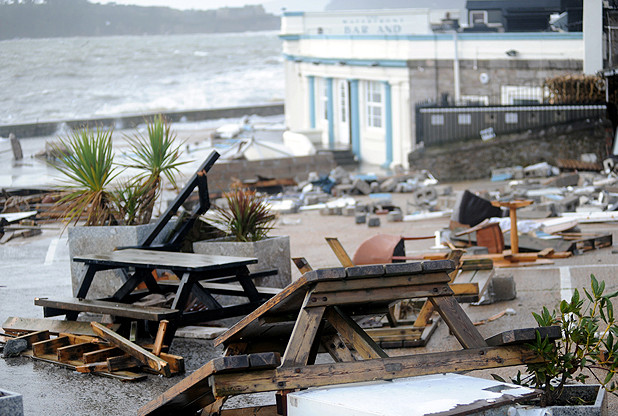 The UK Prime Minister David Cameron said that he plans to visit every part of the country which has been affected by the severe flooding because he wished to learn lessons from the current crisis. Chief executives of some of the biggest insurance companies, like Direct Line, Aviva and Axa have been summoned and will attend a meeting in Number 10 on February 18, 2014 where the issue of compensation to flood-hit householders will be the topic of discussion.
Executives from the companies will be asked to outline the measures they are taking in order to help the affected to get back on their feet by processing claims quickly, as well as making sure that equipment like dehumidifiers are being provided on time. The Association of British Insurers claims that flood victims have already received £14 million in emergency insurance payments, in addition to £24 million to pay for temporary accommodation.
Insurers might have to pay as much as £1 billion as the final bill for replacing or repairing damaged property, which is leading to the possibility that household premiums will have to increase.
Photo Credits: Western Morning News