Mobile phone manufacturing giant Nokia announced during the Mobile World Congress (MWC) on February 24, 2014 that BlackBerry Messenger will be coming to the Windows Phone mobile operating system. The announcement was made by the CEO of Nokia, Stephen Elop during the company's MWC press conference.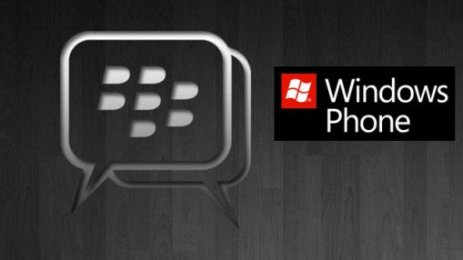 Elop said that after the app's introduction on iOS and Android platform, BBM will soon be introduced on Windows Phone. During the press conference, the CEO said, "We've added some fantastic apps to the Windows Phone ecosytem, including Vine and Instagram, and today we're pleased to announce that BBM will be coming to the operating system."
Moreover, it was revealed that Adobe Photoshop will soon be available on the operating system and the company's CEO assured that the company is constantly trying to improve the Windows Phone app ecosystem in an attempt to keep the pace with iOS and Android platforms. The Finnish company also announced that it is updating its Imaging SDK for developers and it is ready for download from February 24, 2014.
The CEO also boasted that Windows Phone has become the fastest-growing operating system in the world and is led by Nokia Lumia 520 and Lumia 1020. The Nokia Lumia 520 has become the fastest-selling smartphone in the world for the price range €150 – €200.
Photo Credits: Gadgetenthusiast