The Formula 1 veteran Michael Schumacher has been in a coma after he suffered a head injury while skiing in the French Alps on December 29, 2013. The family of the famous racer said that he has been showing small, but encouraging signs of improvement while he fights for recovery.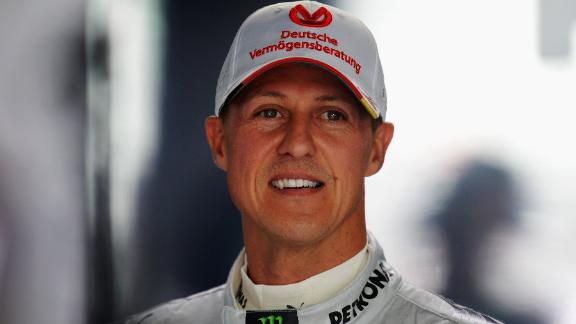 Schumacher's family issued a statement, which said, "We are and remain confident that Michael will pull through and will wake up". The French doctors have been doing their best in order to bring back the racer out of a medically induced coma. The 45-year-old sportsman sustained a serious head injury in a skiing accident and has been kept in a coma to reduce the swelling in his brain.
The manager of Schumacher, Sabine Kehm released a statement on behalf of his family on March 12, 2014 as a lot of people are interested in his health condition before the beginning of the Formula 1 season. The statement added that they are confident that Michael will be able to pull through and that this is time to be very patient.
Investigators who have been working on the incident said that Schumacher was going at the speed of a very good skier at the time of his crash in the Meribel resort. He hit a rock while he was skiing off-piste.
Photo Credits: ESPNCDN