Benny Hinn, a popular televangelist, is in the news again. This time his wife has filed for divorce.
Benny Hinn and Suzanna have been married since 1979 and have 4 children together. Reports say that Benny Hinn is surprised since the couple have been together for more than 30 years.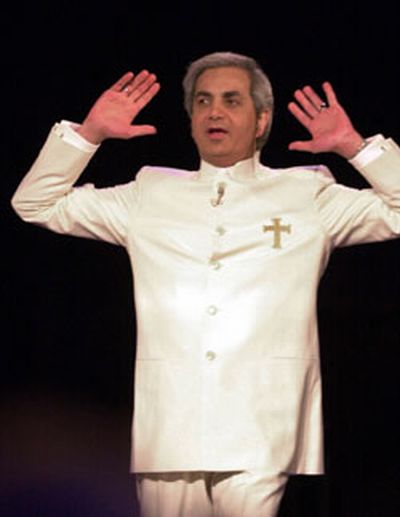 Suzanne has cited "irreconcilable differences" as the reason for divorce but sources say that the evangelist — who is being charged for fraud — has been trying to save his marriage before the divorce!
The divorce is bound to hit Benny Hinn's ministry especially since the US govt. has been investigating into his ministry for fraud and tax evasion.
His followers have called this divorce a work of the devil and claim that Suzanne has got carried away with the world.
However, no comments have been made by either of them yet.