Bentley and Vertu partner up to create exclusive luxury smartphone.
British based luxury auto giant Bentley has joined hands with smartphone manufacturer Vertu. The two companies have joined hands for a five year venture to launch a series of the high end devices. The new phones will have Bentley's distinct design elements coupled with luxury lifestyle services, and will offer exclusive Bentley experiences all rolled up into the content of one custom application.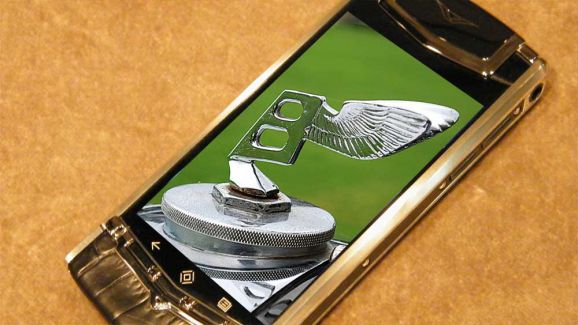 Wolfang Durheimer, the Chairman and CEO of Bentley Motors in a statement said , "Bentley's new partnership with Vertu brings together two world-leading brands defined by their commitment to performance, luxury and customer experience". The statement added that the collaboration has expanded the luxury range of Bentley in to the cutting edge world of mobile communications.
It will also offer the customers a new way to experience the world of Bentley. The CEO of Vertu, Massimiliano Pogliani said that Vertu is an embodiment of contemporary English luxury, while combining the worlds of high technology and artisan craftsmanship. The new venture will combine a pioneering design and luxury performance materials.
The phones will offer a unique experience which appeals to Bentley and Vertu's loyal customer base. The devices will blend elegance with eye-catching design features. The price of such an exquisite product is obviously under wraps, but luxury consumers are intimately aware that such extravagance comes a price.
Photo Credits: Techradar