The Sports Illustrated in the Paint: Sports Illustrated Body Paint Models – The 2010 Sports Illustrated Swimsuit Edition will feature wives and girlfriends of the world's best known soccer players. The WAGS will be showing their support in amazing painted replica jerseys and bikini bottoms – all painted on their body!
"Bikinis or Nothing" is the apt tagline for this Sports Illustrated Edition and body painting is definitely going to the the IN thing after this edition is out.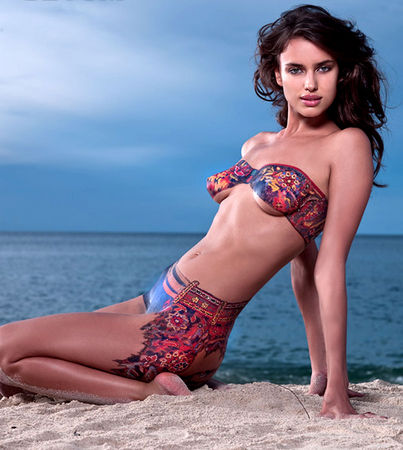 Bethany Dempsey, – who also happens to be the wife of U.S. soccer player Clint Dempsey – is one of the models who will pose in the painted jerseys and showing off her sexy figure.
.
Other models are Bar Refaeli, race car driver Danica Patrick, tennis players like Daniela Hantuchova and Maria Kirilenko.
Now this is definitely something to look forward to, don't you think?